What even is this?
Russell Wilson was in Rangers camp today. Big stuff. So, as you can imagine, there was quite a media frenzy and in order to capture the throngs of reporters there to cover Wilson's day with the Rangers Stefan Stevenson (real name) decided to show us a picture of a couple other media members and…Mitch Moreland's grandparents?
I have no earthly idea but just try to imagine snapping this pic in the first place, then looking it over approvingly, maybe even nodding and then firing it out to the masses. Incomprehensible.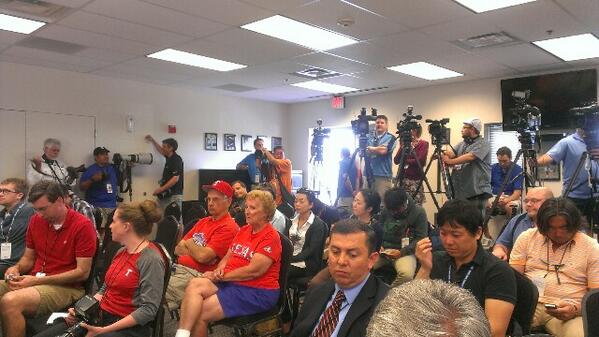 Seems like a rush job to me, but then so was Bob Nightengale's whole day with Wilson.